Interior Design
Welcome to Studio 12 Designs an independent interior design practice established by Claire Tull. Whether for your own home, investment property or place of work our mission is to provide you with the very best experience on your interior design journey and outcome for your project.
By working closely and collaborating with you, I can help guide you through the plethora of regulations and technical detail and in the long run help you to save money by avoiding expensive mistakes and make the most of your budget. I will also help you discover and define your unique style - your home is as individual as you are!
If you have an interior project in mind then please Contact Me, Claire Tull Interior Designer and founder of Studio 12 Designs for an informal, no obligation conversation on 0118 941 8203.
An initial phone call will quickly establish an outline design brief and budget and how I can best assist you.
As a member of the British Institute of Interior Design (BIID) I am subject to their Code of Conduct and my services are fully insured.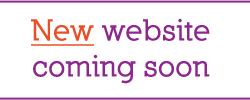 S12D Home Collection where you can buy beautiful gifts, accessories and furnishings online.
Browse S12D Market >>